Case Study.
Endy Expands Reach with New Shopify Shipping App
Endy
[Shopify Plus]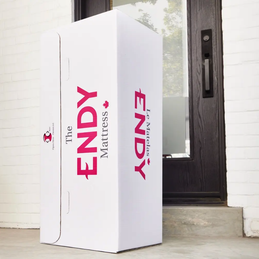 Delivering for Endy Customers
New distribution territories
Faster business expansion
Better customer experience
The K/D team is an extension of our own Endy team. They understand our operation and all our integrations very well. Endy has grown a lot over the past years. And with that, our distribution reach has expanded across all Canada. This growth, along with our obsession to always deliver faster and better to our customers, adds some complexities to our operation. We like to work with K/D to find the right solutions. The Shipping App is a great example: they understood the problem, offered a solution, and executed well and fast.
Have a project to discuss?